Easter Bank Holidays notoriously have fairly terrible weather. However we were pretty lucky this year with sunshine and a few clouds! I decided to go and explore somewhere I had never been before so headed to the Gower Peninsula, Wales. Having now walked almost the entire perimeter coast path and the Gower Way down through the middle I can honestly say I dont know why it has taken me so long to get there! What a stunning place!
I camped at the Three Cliffs campsite - which was pretty luxurious! The toilets and showers had underfloor heating! Whaaaat!? Everyone was really welcoming and friendly - I recommend it as a place to stay.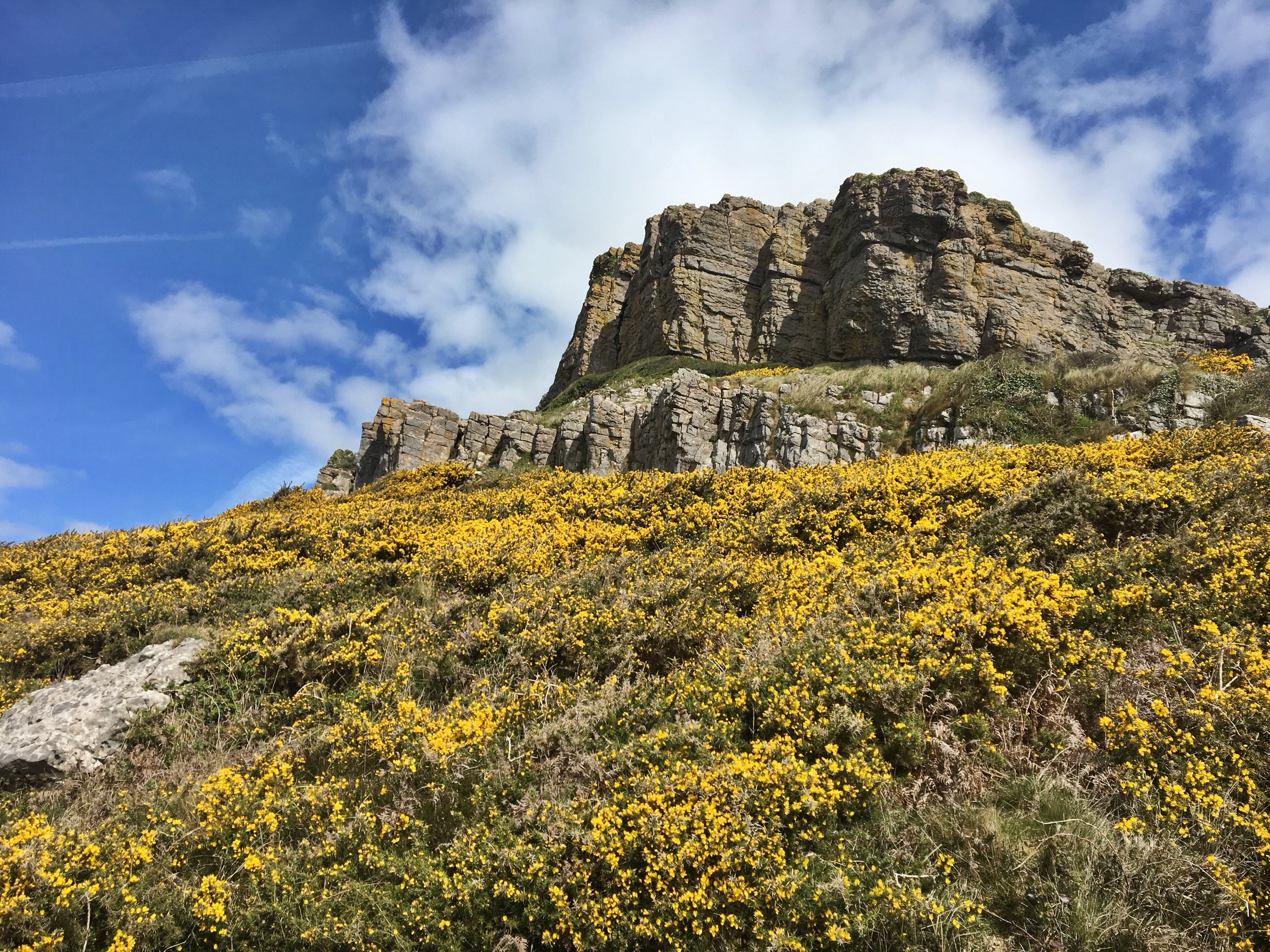 Spring time is an awesome time of year to be heading out on the coast paths. The spring gorse flowers were out with the sunshine and the sea it looks stunning.
The Easter babies - of both the land and sea could be spotted with a keen eye! The lambs were out - and so were the birds - I even spotted a buzzard, a sparrowhawk and a heron. I kept my eyes peeled for seals but I wasn't fortunate enough to spot one. Perhaps I need to invest in some good binoculars!
The Great British Egg Case Hunt is still going on by the Sharks Trust. Take part in some citizen science and help with the monitoring of our UK coastline. It is super interesting!
I look forward to going back sometime soon!